2023 RAWLINGS ICON BBCOR -3 BASEBALL BAT
The future of offense belongs to those swinging an Icon. We built the 2023 Rawlings Icon BBCOR baseball bat with the cutting edge technology. 
The In/Tense carbon composite construction maximizes barrel size while maintaining optimal stiffness. As a result, you get more trampoline off the bat. On top of that, the Zero-Loss collar and connection joint creates a smooth connection between handle and barrel to eliminate any drag or vibration. In addition, the balanced swing weight maximizes bat speed and plays to any type of offensive approach.  
It's time to step up and become an icon. Buy your 2023 Rawlings Icon BBCOR baseball bat today!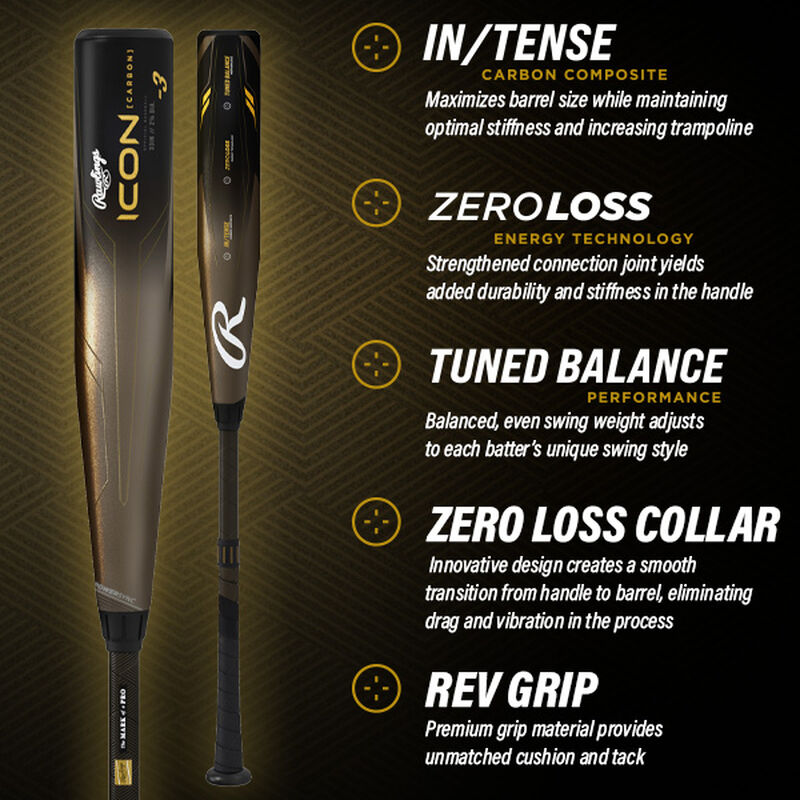 **Due to manufacturing tolerances, certification calculations and standards, or added materials such as grip tape or decals, drop is not intended to and should not be relied upon to calculate the actual weight of this bat as sold.