2023 WILSON A2K® 1787 11.75" INFIELD BASEBALL GLOVE
With its 11.75" length, the A2K® 1787 in Vintage Tan is ideal for utility infielders who work at shortstop, third base and second base.
OVERVIEW
Timeless. The 2023 A2K 1787 boasts flawless Vintage Tan Pro Stock® Select leather with Black laces to deliver an everlasting look on the infield dirt. This A2K checks in at 11.75" to seize line drives at second base or backhand scorching grounders down the third base line. Sorted and scrutinized three times to ensure its perfection, the Pro Stock® Select leather in Vintage Tan offers unprecedented durability and immaculate feel, and Double Palm Construction allows the player to break in and shape the glove to their preferences. Bold Logos outlined in Black ensure the A2K 1787 will draw everyone's attention.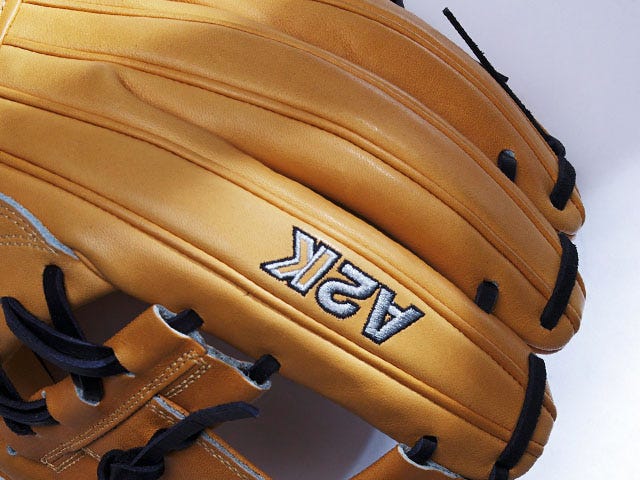 PRO STOCK SELECT® LEATHER
Triple sorted for consistency and flawlessness, every A2K® is crafted using only the top 5% of our hides.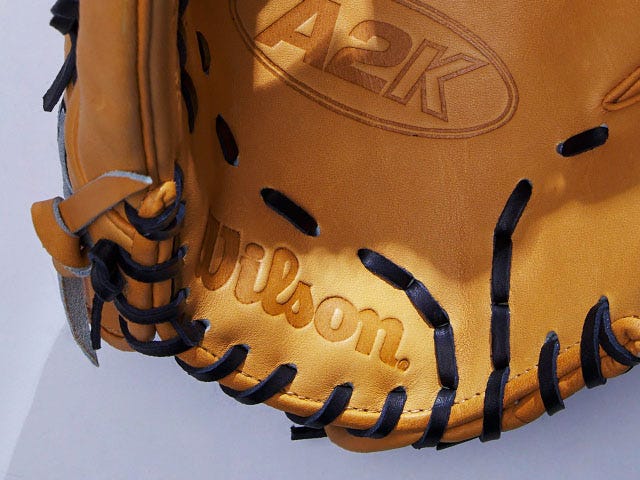 DOUBLE PALM CONSTRUCTION
A thin piece of leather placed strategically between the liner and outer shell of the A2K® gives players unrivaled pocket stability and improved shaping.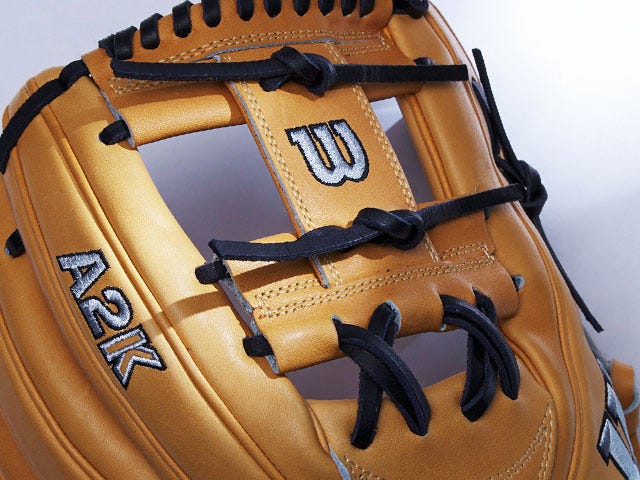 H-WEB
Preferred by middle infielders for quick transfers, keeping the glove light and letting the dirt out.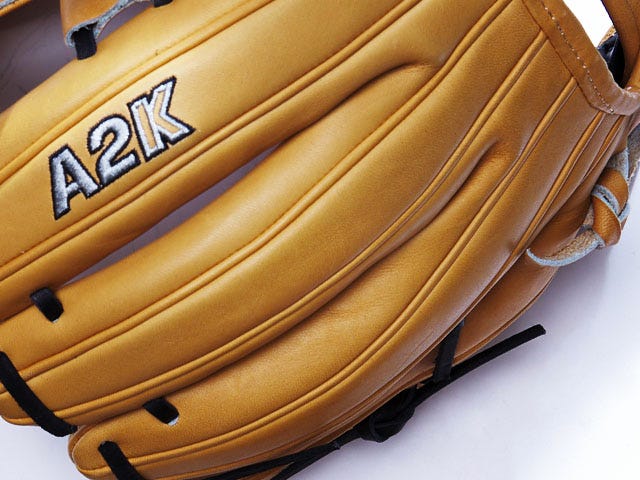 DUAL WELTING
Beyond a cosmetic look, Dual Welting is integrated into the liner itself for better support.