2023 WILSON A2K® D33 11.75" PITCHER'S BASEBALL GLOVE
For pitchers in search of a top-flight glove to match their skillset, the 11.75" A2K® D33 in Vintage Tan delivers a classic design and long-lasting performance.
OVERVIEW
Lights out. The 2023 A2K® D33 11.75" Pitcher's Baseball glove brings style and substance to the mound with Vintage Tan Pro Stock® Select leather and a Closed Pro Laced Web. This glove's deep, D-shaped pocket ensures that aces can alter and conceal their pitch grips on the mound. Gap welting – a piece of the leather palm folded between the index and middle fingers – stabilizes the pocket and reinforces the glove's structure. Black laces and outlined Bold Logos complete the D33's unfailing design.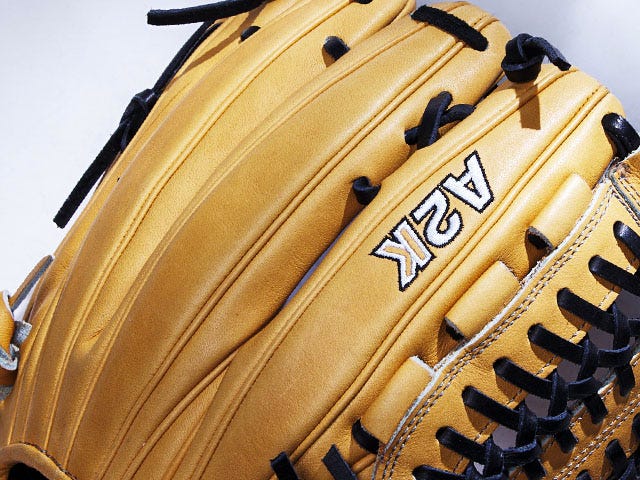 PRO STOCK SELECT® LEATHER
Triple sorted for consistency and flawlessness, every A2K(R) is crafted using only the top 5% of our hides.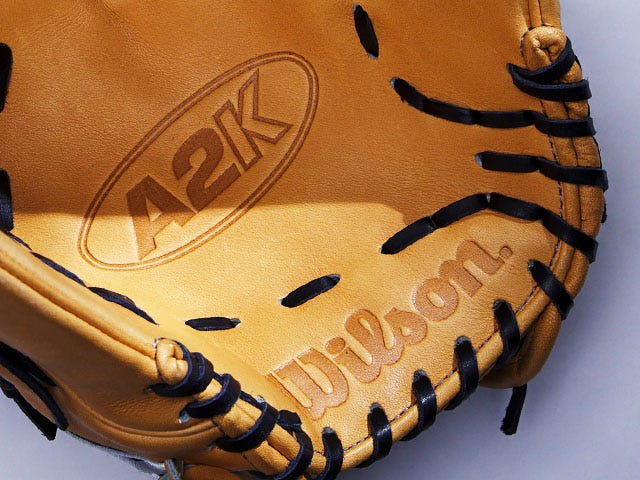 DOUBLE PALM CONSTRUCTION
A thin piece of leather placed strategically between the liner and outer shell of the A2K® gives players unrivaled pocket stability and improved shaping.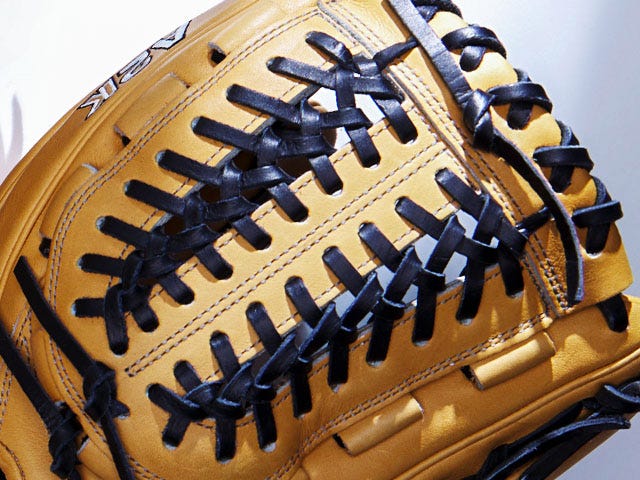 CLOSED PRO-LACED WEB
Creates a deep, secure pocket perfect for concealing pitch grips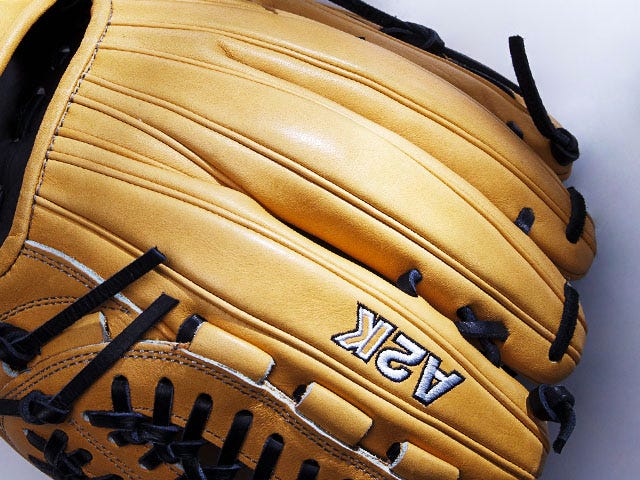 DUAL WELTING
Beyond a cosmetic look, Dual Welting is integrated into the liner itself for better support.