2022 A2K SC1786 11.5" INFIELD BASEBALL GLOVE
DESCRIPTION
It's a bold new take on our most popular middle infield pattern. Introducing the A2K® SC1786, our 11.5" ball glove with Spin Control™ Technology in the Pro Stock® Select leather palm. The dimpled pattern on the Blonde palm increases friction between your glove and the ball, pairing perfectly with a shallow pocket to help you take control on the field. Blonde Pro Stock® Select leather offers a clean look, and Gunmetal accents on the H-web, wrist, and index finger are sure to grab attention on the diamond.
FEATURES
Pro Stock™ Select Leather: No leather in the game today compares to our Pro Stock™ Select leather. We triple-sort our leather hides for consistency and flawlessness, using only our top 5% of hides when crafting our A2K® gloves.
Rolled Dual Welting: Dual Welting in Wilson gloves goes beyond a mere cosmetic effect, as it's integrated into the liner of each infield, outfield, and pitcher's model, offering better support and helping your glove hold its shape better over time.
Double Palm Construction: A thin, perfectly shaped piece of leather placed between the palm liner and the outer shell enhances pocket stability. It also reduces the wrinkles in the palm of your glove, reducing the rebound on balls that hit your glove and providing a longer-lasting shape.
Spin Control Technology: A dimpled pattern in the Pro Stock™ Leather in the palm and web of your A2K helps reduce the spin rate of the ball by rapidly increasing friction at the moment of contact between the ball and glove.
ComfortPro™ Fit: Featuring our ProLux™ Leather, the liner of the A2K has a richer, softer feel against your hand. The all-new Comfort Sleeve is the finishing touch, concealing the binding in the wrist for more comfort than ever before.
11.5
H WEB
PRO STOCK SELECT LEATHER
Triple sorted for consistency and flawlessness, every A2K is crafted using the top 5% of our hides.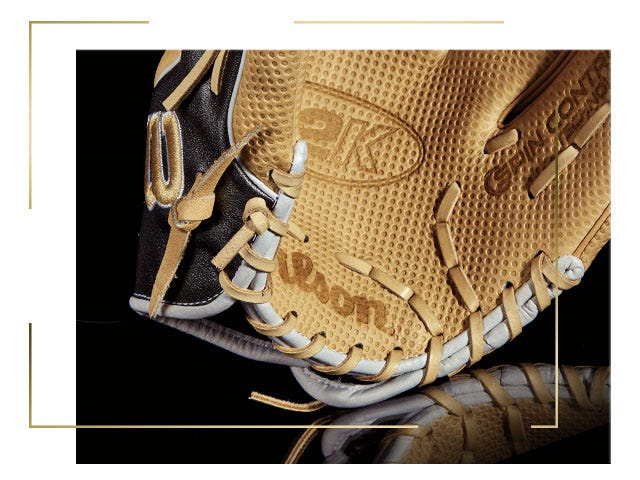 DOUBLE PALM CONSTRUCTION
A thin piece of leather placed strategically between the liner and outer shell of the A2K gives players unrivaled pocket stability and improved shaping.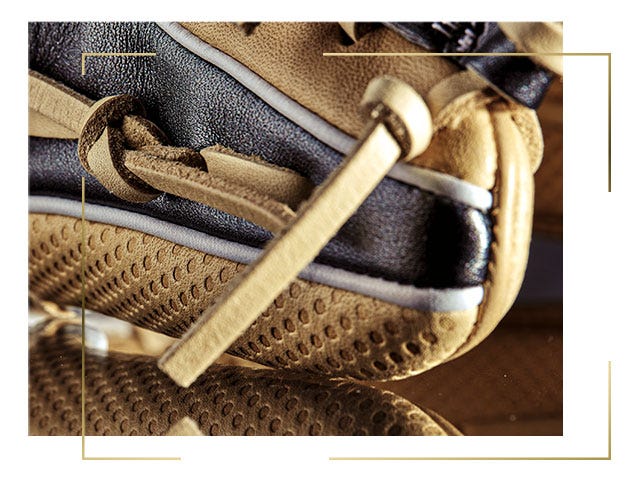 SPIN CONTROL TECHNOLOGY
Dimpled Pro Stock Select leather reduces spin on contact, giving players greater control than ever before.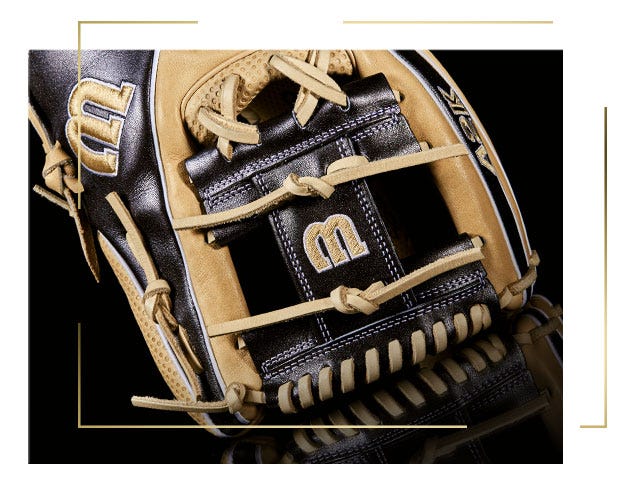 H-WEB
Our most popular web for middle infield gloves, the H-Web keeps the 11.75" 1787 light and lets dirt out.