EVOSHIELD PRO-SRZ™ 2.0 BATTER'S DOUBLE STRAP ELBOW GUARD
Formed with Gel-to-Shell® Technology for a custom fit, our best-selling double strap elbow guard offers supreme protection up the triceps
OVERVIEW
Go all in at the plate with the Pro-SRZ™ 2.0 Batter's Double Strap Elbow Guard, uniquely innovative batter's protection crafted with form-fitting Gel-to-Shell® Technology to ensure a custom fit and maximum confidence. Ideal for travel ball, high school and college batters, the updated Pro-SRZ™ 2.0 Double Strap Elbow Guard delivers coverage and industry-leading protection up the length of the triceps. The lightweight design transforms from a flexible material out of the package to a durable shield in minutes. Available in size small and large, the guard's two straps with iridescent pull tabs secure the shield around the player's elbow, and reflective accents are made for the spotlight. Modern comfort mesh manages moisture on the interior of the guard, keeping the batter comfortable so they can leave no doubt with every swing.

The small size is ideal for ball players with <10-inch arms. Measure the circumference of your arm around your bicep.
GUARD SIZING

Measure arm circumference slightly above the elbow; if arm measures over 10", choose size large - if under 10", choose size small
LARGE [9.25" W x 9" H]
SMALL [7.5" W x 7" H]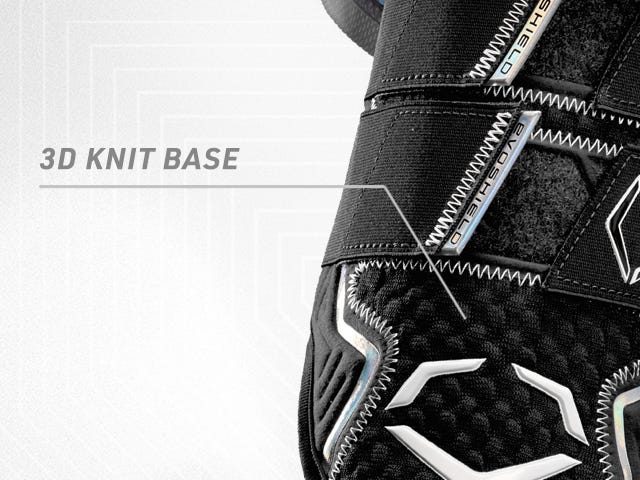 3D KNIT BASE MATERIAL
Updated exterior for a modern appearance.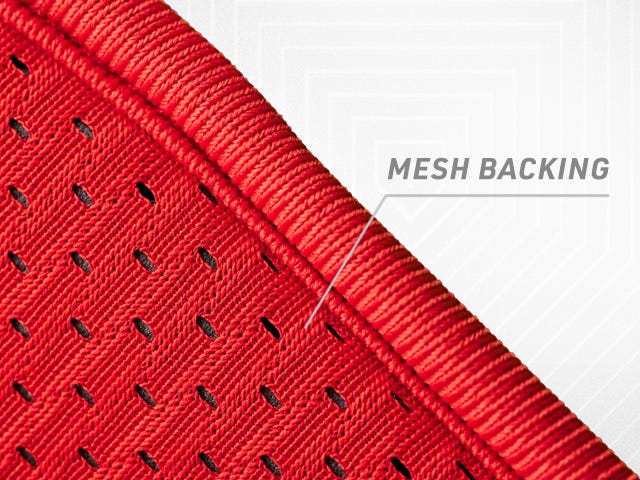 COMFORT MESH BACKING
Moisture wicking material engineered for smoother fit and improved comfort.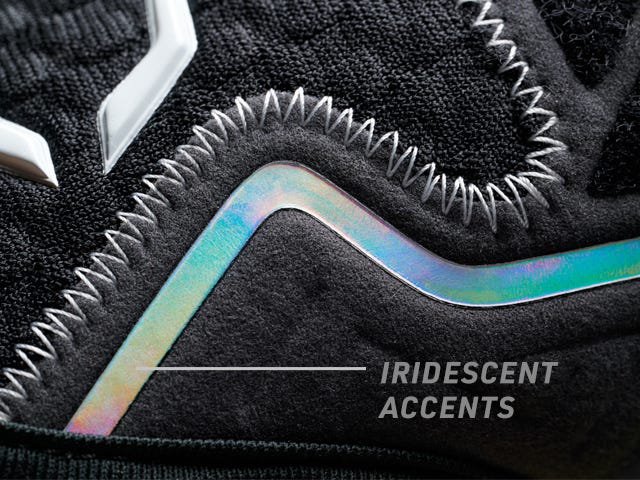 IRIDESCENT ACCENTS
On strap tab and sides of guard for a standout look.