2023 WILSON TIM ANDERSON A2000 TA7 GM 11.5" INFIELD BASEBALL GLOVE
DESCRIPTION
Tim Anderson is always looking to bring some flair to his game on Chicago's South Side, and his 2022 A2000® TA7 GM is here to make a statement on the field. Black and Grey SuperSnakeSkin™ reduces glove weight while enhancing durability and moisture resistance, and the reinforced H-Web on this 11.5" pattern helps to corral balls all over the infield.
FEATURES
Pro Stock® Leather

Pro Stock® Leather is preferred for its rugged durability and unmatched feel

SuperSnakeSkin™

SuperSnakeSkin™ is a microfiber material that's half the weight of Pro Stock Leather, but twice as durable - in an all-new textured design. Its moisture-resistance extends the longevity of the glove, and is easier to clean than traditional leather.

Comfort Pro Fit

Featuring our ProLux™ Leather, the liner of the redesigned A2000 has a richer, softer feel against your hand. The all-new Comfort Sleeve is the finishing touch, concealing the binding in the wrist for more comfort than ever before.

Rolled Dual Welting

Dual Welting in Wilson gloves goes beyond a mere cosmetic effect, as it's integrated into the liner of each infield, outfield and pitcher's model, offering better support and helping your glove hold its shape better over time.

Flat Finger Binding

Flat Finger Binding gives players who prefer to play with a finger outside the glove greater comfort and control in the field. By reducing the amount of space between your finger and the back of the glove, you'll experience less pain when making plays

Thin Heel Pad

A thin heel pad design allows for quicker break-in and better closure

DriLex Wrist Lining

Keeps your hand dry and comfortable on the field and behind the dish

Bold Logos

Bold logos strip away the distractions, allowing outlined, eye-catching Wilson logos to announce a new era in the iconic story of Wilson Ball Gloves.

11.5"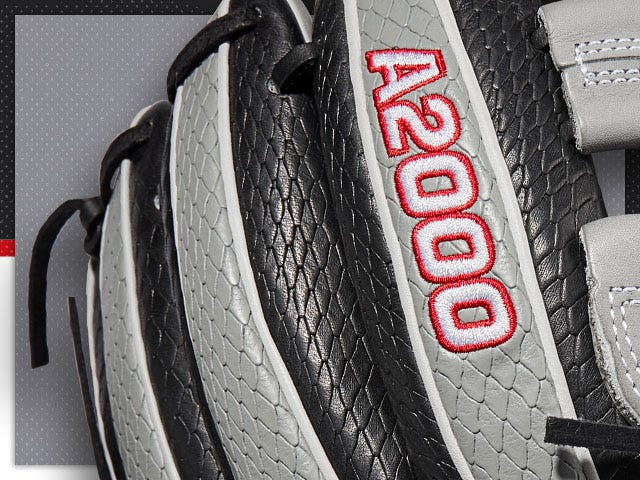 SUPERSKIN™
A Microfiber material that's half the weight of Pro Stock® Leather but twice as durable and moisture resistant.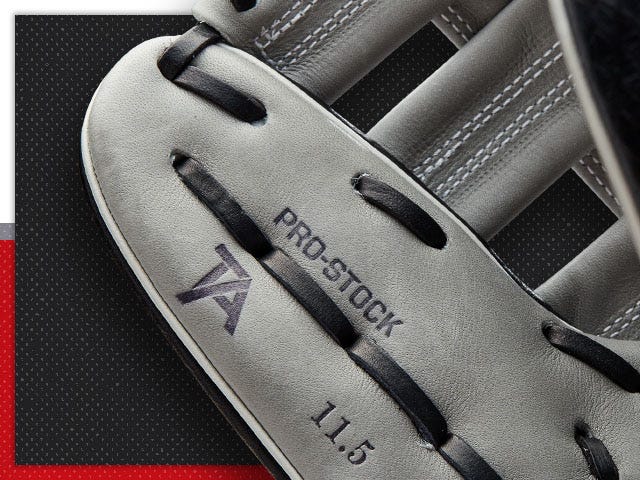 PROSTOCK® LEATHER
Durable enough to withstand years of usage, but soft enough to allow easy break-in and unparalleled comfort.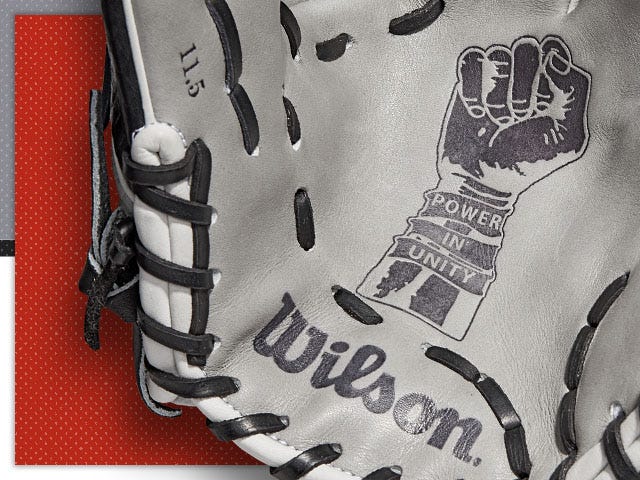 UNIQUE PALM STAMP
Tim's glove features the Heal and Unite logo, an initiative created by Hall of Famer Barry Larkin promoting inclusion.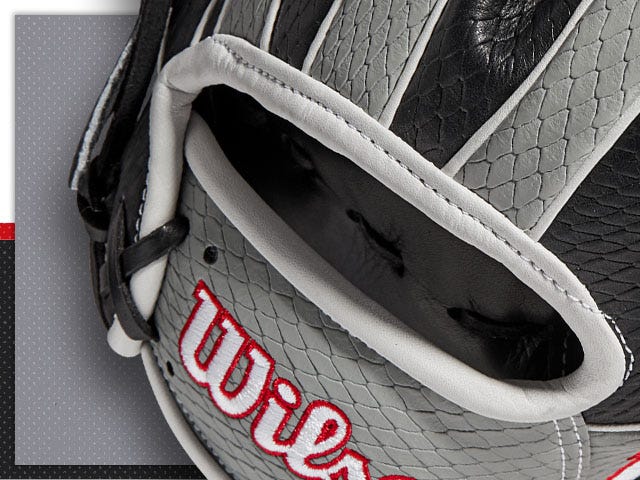 FLAT FINGER BINDING
Allows players who prefer to play with a finger outside of their glove more control and comfort.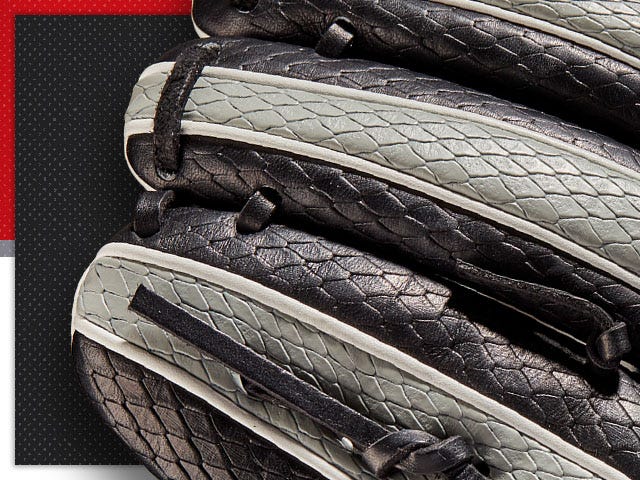 DUAL WELTING
Beyond a cosmetic look, Dual Welting is integrated into the liner itself for better support.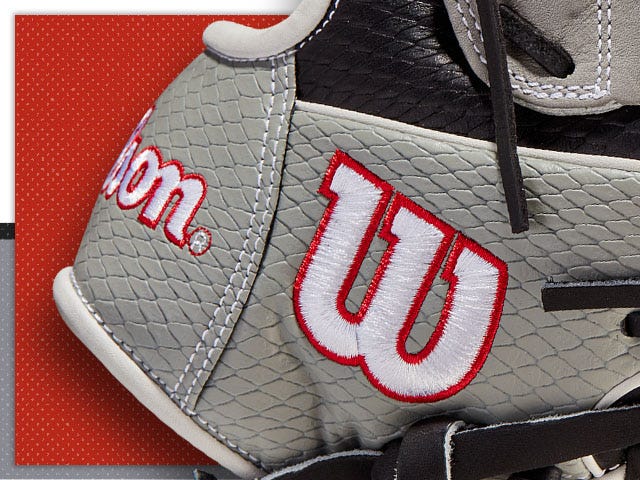 BOLD LOGOS
Bold Logos strip away the distractions with eye-catching Wilson logos that steal the show.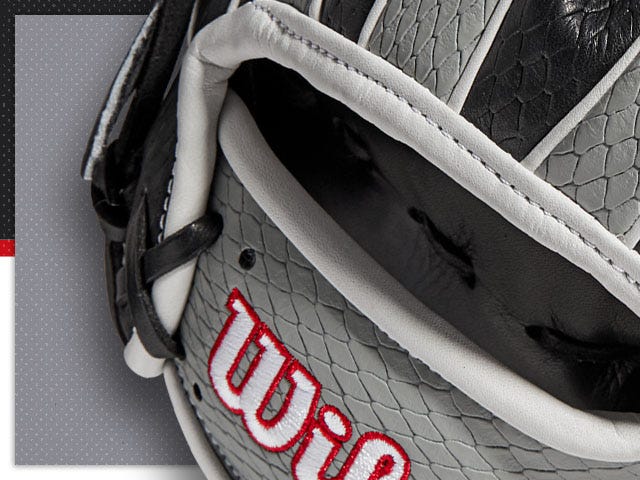 COMFORT PRO - PROLUX LEATHER
Part of the Comfort Pro system, ProLux leather offers a richer feel and better fit.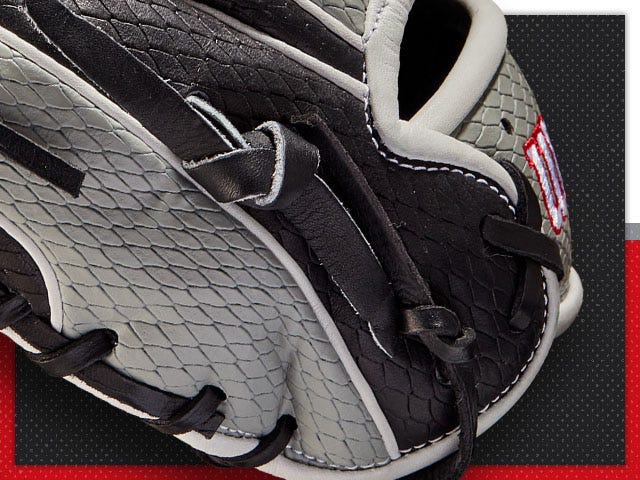 COMFORT PRO - COMFORT SLEEVE
Conceals the binding on the inside of the wrist for added comfort and protection.