SST BASEBALL
SST Composite Technology
Baseball is one of the most popular sports in the U.S.  And although it is not considered a contact sport, it is often associated with a number of catastrophic injuries.  Stronger athletes and faster pitching speeds have resulted in an increase of head injuries to pitchers and players of the nation's favorite pastime.  Head injuries can range from a concussion to a skull fracture, but in any case should be taken seriously.
SST designs and manufactures carbon fiber head guards for baseball and softball players.  These inserts sit directly in the sweat liner of any baseball cap and protect the crown of the head, forehead region, and above the ear.  Our head guards protect the most at-risk areas for a pitcher without affecting his sight lines, stance, or feeling on the mound.  SST's head guards are designed to absorb and redistribute the energy of an impact, acting as an additional layer of the skull while significantly reducing risk and resulting consequences of skull fracture.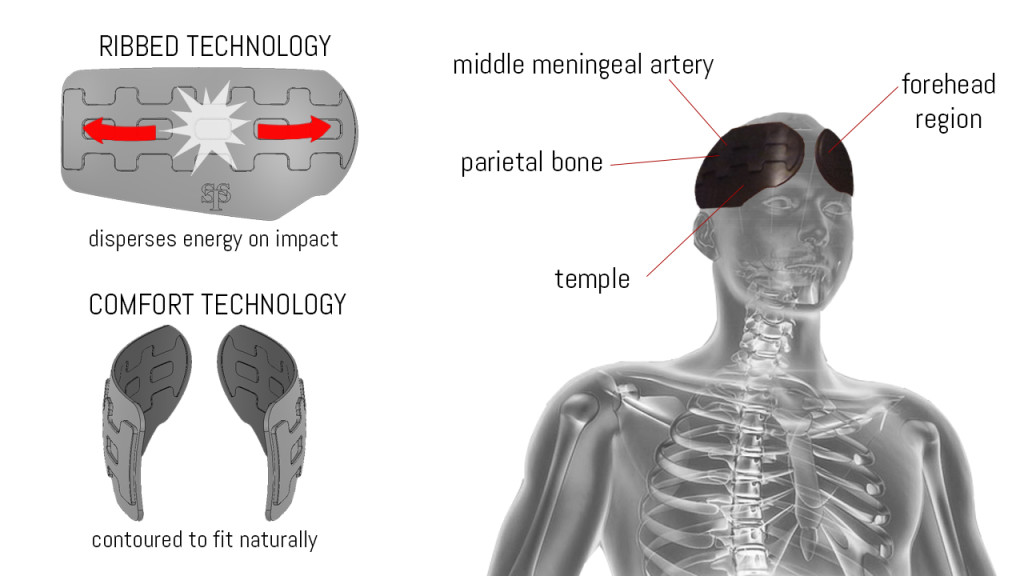 A traumatic brain injury or TBI is a blow or jolt to the head that can cause pain, motor dysfunction, sensory or cognitive changes, and speech impairment.  The skull acts like a helmet protecting brain tissues from the impact of outside objects.  But the skull can be cracked, dented, and even penetrated with enough force.  Studies indicate that a skull fracture can occur when a batted ball is hit back at a pitcher traveling only a mere 58 mph.  In the 2012 major league baseball season, home runs averaged a ball exit velocity of 89 to 122 mph off the bat.
Though no helmet can guarantee an injury-free impact, our patented design can significantly reduce the risk of severe consequences (like a TBI or skull fracture).  SST Head guards are made of carbon fiber composites making them stiff, strong, and lightweight.  High density polyurethane padding on the inside of the guards adds comfort and protection.
There is a definite lack of attention by the sport of baseball to the need for more protection before and during the game.  Over the past few years, steps have been taken to eliminate aluminum bats, add L-screens for safety, and increase head protection.  Yet many players still see getting hit in the head as simply another part of the game or an unlikely occurrence rather than a real threat.
There is much opposition to the use of helmets by pitchers.  Looks, weight, and feel can affect a pitcher's mound presence.  Only a handful of major league players are willing to wear some sort of protective head padding.  And this does not protect others that are at risk during the game – umpires, catchers, coaches, and even spectators.  Often coaches choose to stand behind an L-screen during practice or pre-game warm ups to prevent being hit.  However, a pitcher has only about 1/3 of a second to react to a comebacker which is not enough time to get his glove up to protect his head.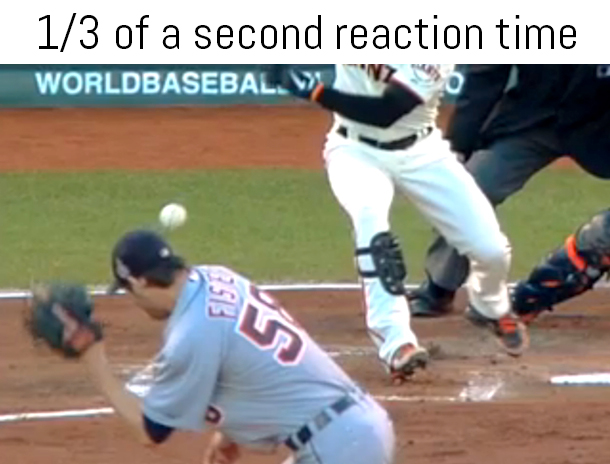 A pitcher's follow through can leave him a mere 55 feet from home plate on a standard 60 foot mound.  The impact of a line drive usually occurs to the side of the head due to a pitcher's momentum.  SST head guards are designed to protect this exposed area for both right and left handed pitchers.  Available in individual right and left side pieces or together as a set, pitchers can choose to wear one piece or a set together in order to achieve maximum comfort based on their pitching style and preference.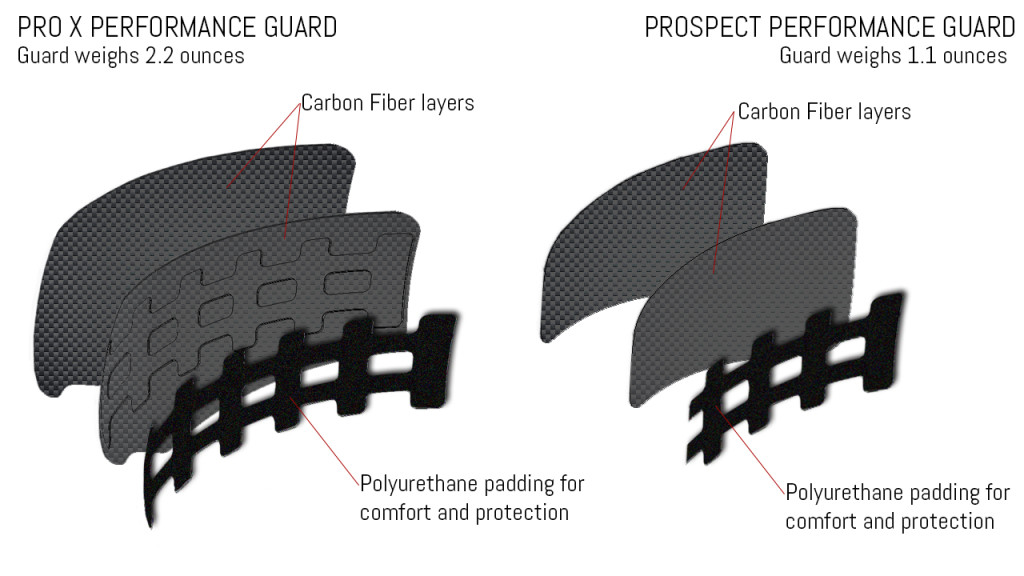 SST's Pro Performance head guards weigh 2.2 oz. each and have ribbed technology which allows for less surface contact with the head.  The result is more energy being dispersed against the guard and less energy being projected into the head reducing the risk of serious injury.  SST head guards have been put through a stringent battery of impact tests that provided clear results showing how composite technology lowers the force of impact.
SST also offers a one-size-fits-all solution for youth players who wear a hat size 7 and below.  The Prospect Performance head guards are designed for smaller head sizes and offer a similar level of protection as our larger guards.  Sold in sets, the Prospect includes a right and left-sided piece providing protection above each ear and across the front forehead area.  The Prospect Performance Set weighs 2.2 ounces, adding very little weight to a standard 4 or 5 oz. hat.
Notice: SST aims to provide products that may help reduce the risk or level of serious injury. SST products cannot and does not prevent injury or guarantee safety from injury. SST products should only be used as intended and as detailed in the product description. Failing to use SST products as intended could result in serious injury or death.