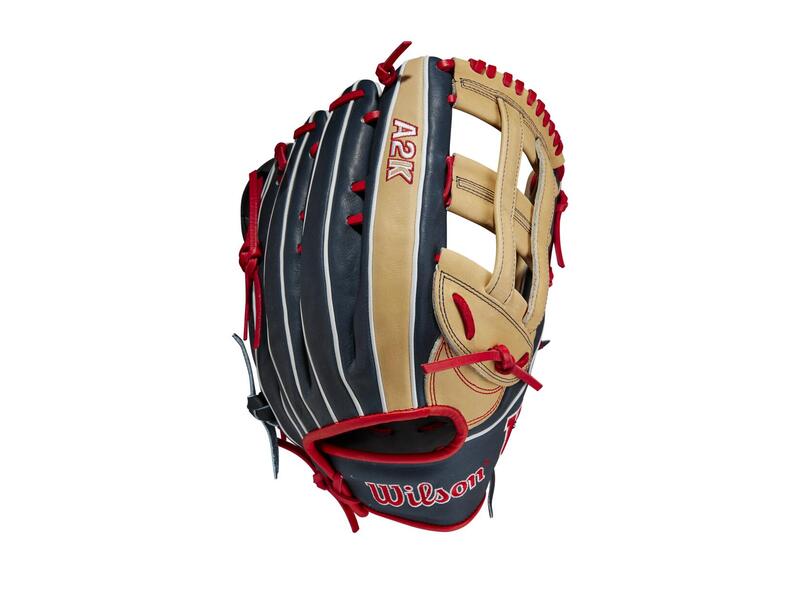 2023 WILSON JUAN SOTO A2K® JS22 GM 12.75" OUTFIELD BASEBALL GLOVE
Juan Soto called upon his fans to design his latest Game Model glove, and the fans delivered with a 12.75" design in Blonde, Red and Navy Blue Pro Stock® Select Leather. Soto's electric 2023 A2K® JS22 GM delivers serious control with a sturdy Dual Post Web, and the flawless Pro Stock Select leather with Double Palm Construction offers total pocket stability. Childish Bambino's glove features his signature logo in the palm stamp, and the 12.75" reach can help players extend from foul line to foul line for game-changing plays.
Make game-altering grabs with Juan's 12.75" outfield glove.