LIZARD SKINS DSP ULTRA BAT GRIP
I scream, you scream, we all scream for... Our oval pattern with added multi-directional ridges for better performance and a reformulated polymer for enhanced feel and durability. Features a new premium adhesive and installation call-outs on the grip for ease of use. Outburst styles are here to turn heads and give you the confidence to hit dingers.
Thickness: 0.5 mm and 1.1 mm
Official Bat Grip of Major League Baseball
Next-Gen Polymer and texture
Game-Changing tackiness and durability
Designed to fit any bat
Install details designed into the texture
Premium adhesive for ease of install
Length: 990 millimeters/39 inches with pre-cut ends
Finish Strip is included
MULTI-DIRECTION PATTERN
STRATEGIC TEXTURE TO ENHANCE GRIP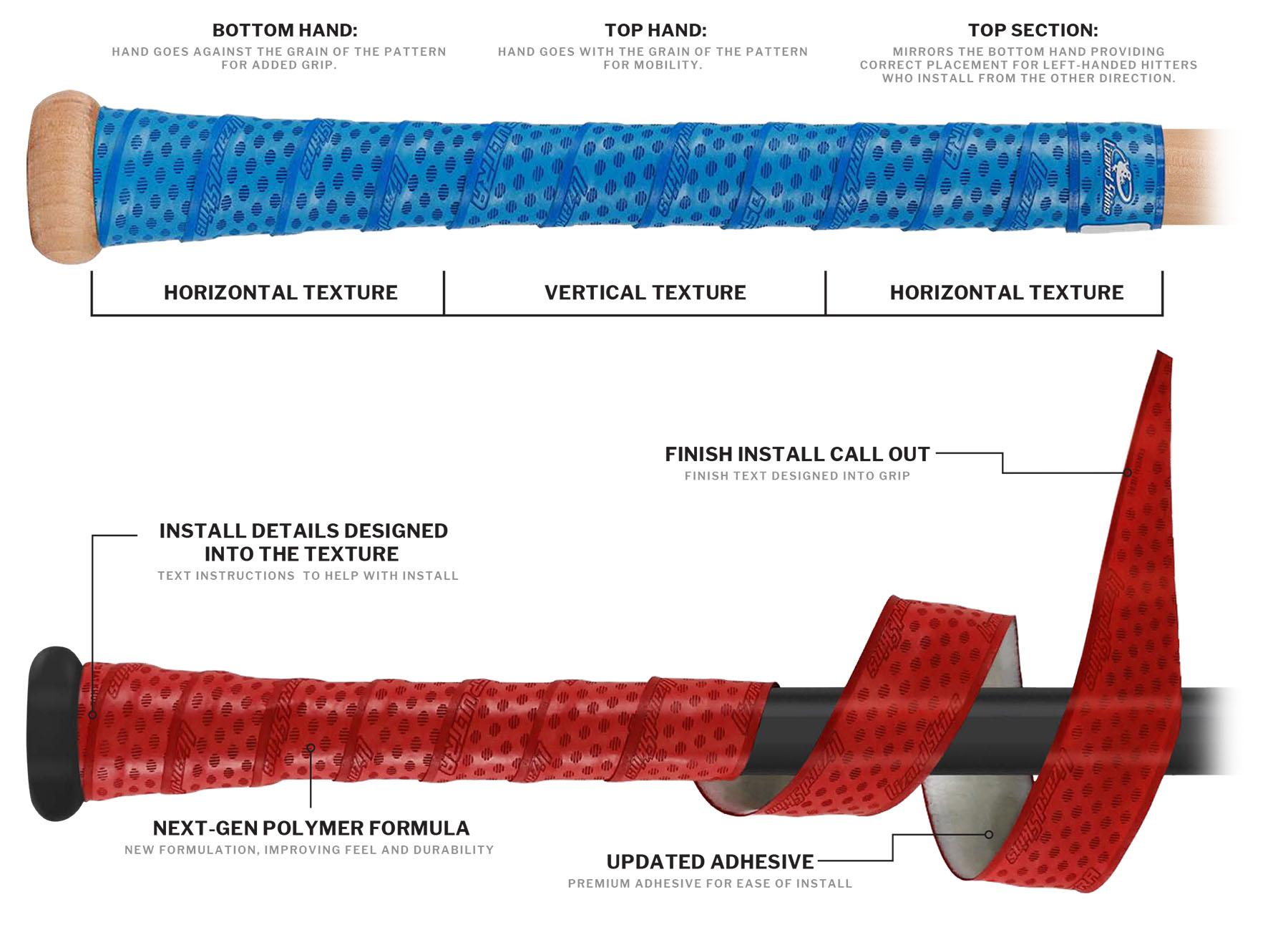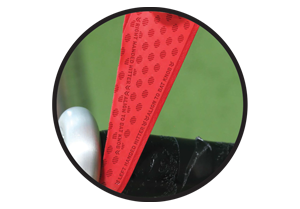 INSTALL DETAILS
Text instructions on where to start and finish wrapping your DSP Ultra Bat Grip have been added into the mold. There are callouts for both left handed and right handed hitters.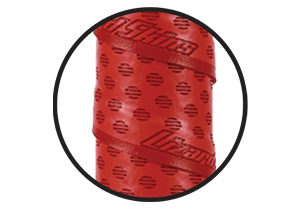 NEXT-GEN POLYMER
Durability is key when you want a grip that lasts. With a reformulated polymer you can now count on getting to plate more with the same great feel that you love.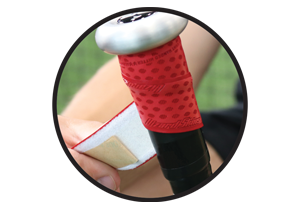 UPDATED ADHESIVE
This adhesive will keep your grip in place on your bat when you need to come through in clutch situations. Whether you are batting lead off or clean up you can count on your grip being there for you.